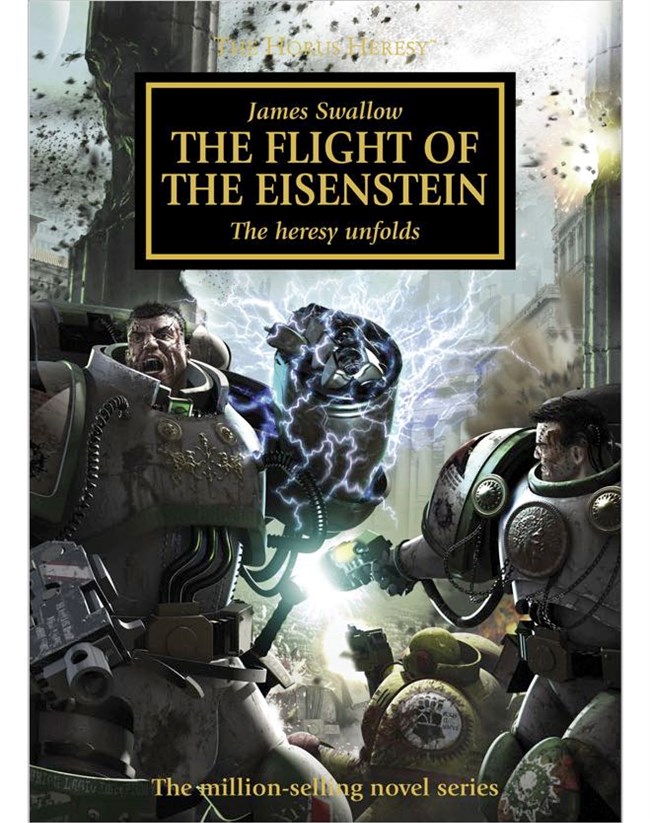 After the success of the Fear To Tread competition I ran back in August, I'm giving another go of it; this time I'm offering two lucky people the chance to win signed copies of the new hardcover limited edition of my first Horus Heresy novel The Flight of the Eisenstein over on Twitter.

The limited edition reprints the novel with four new original pieces of artwork, an author's afterword and full colour dust jacket.

The book is available for purchase from Black Library Here, but if you'd like a chance to get a signed copy of your own, here's what you need to do.

1) Follow me - @jmswallow - on Twitter.

2) Tweet this message:

Win a signed copy of The Flight of the Eisenstein; follow @jmswallow & retweet this link http://tinyurl.com/amdxmtb #winfote #HorusHeresy

Everyone who follows me and retweets that message gets their name put in the hat, and two winners will be chosen by random draw. Entries will be accepted from anywhere in the world, one entry per follower.

I'll contact the winners via DM after the announcement, and they will both receive a signed & personalised copy of The Flight of the Eisenstein. Don't forget the hashtag!

The competition starts now and runs through to 10:00pm GMT on Thursday 31st January; the winners will be announced on Friday 1st February. Good luck!